Berlin, October 26.10.2022, 8, 15:XNUMX a.m – Once again, supporters of the last generation are disrupting everyday life in Berlin through highway and city center blockades. Some of them sit on the street blindfolded. In doing so, they illustrate the government's response to the climate emergency. It closes its eyes to the approaching catastrophe and to scientists warning ever louder and more urgently, thereby raising the question: 'What if the government doesn't have the climate emergency under control?'.
Only recently, at the World Health Summit, Chancellor Olaf Scholz found frightening words for the desperate attempt by dozens of scientists to make their findings heard: "I think the best way to improve discussions is to not listen and move on."
Jacob Beyer, speaker of the Last Generation, classifies the statement: "Of course this sentence is shocking. Unfortunately, many other politicians react similarly. They are outraged by those who so clearly demonstrate to them the government's failures in the climate emergency. They take refuge in this artificial outrage and ignore reality and their own responsibility to the population."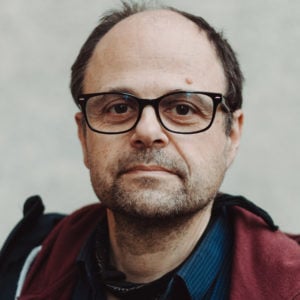 Winfried Lorenz (63), a printer by profession, explains what drives him to resolutely continue the civil resistance: "We do this because we are afraid. Because we are disappointed and angry. But above all because we still have hope. The hope that we as a society can turn things around and provide ourselves and future generations with a future worth living."
The window of opportunity for such a turnaround is threatening to close. The 1,5 degree target has long been lost. We are heading towards and with it a much hotter world global food and water shortages. It is already clear: politicians' hesitation will have catastrophic consequences and cause incredible suffering.

Every Thursday & Sunday on Zoom!
A lecture about the climate catastrophe, the denial of reality and the possibility of taking responsibility at this unique time in human history. The first step to take action!

Are you convinced that everything has to change? Are you fed up with the ignorance and laziness of those in power? We are ready to give everything. You can support us in doing this with your donation.