Strasbourg (MV), October 18.10.2022, 14, 00:XNUMX p.m – Exactly a week ago, Raúl Semmler appeared in court for repeatedly turning off PCK pipelines. The PCK demanded up to 250.000 euros. Semmler is now facing financial ruin, and in the event of insolvency he is threatened with a substitute prison sentence. Nevertheless, four supporters of the last generation have just disrupted the oil pipeline between Rostock and Schwedt again. "We won't allow ourselves to be intimidated. We cannot afford this because our entire society is at stake!said Kevin Hecht (30), who was stuck to the pipeline today.
To express their support, BUND members have simultaneously announced a vigil in front of the company headquarters. The board of the BUND Bergstrasse district association was there.
Those involved address their actions directly to the federal government. This one has it PCK recently taken over in trust. It would now be her responsibility to offer the people in Schwedt sustainable jobs, instead of putting the entire society at risk by continuing to operate crude oil plants for decades.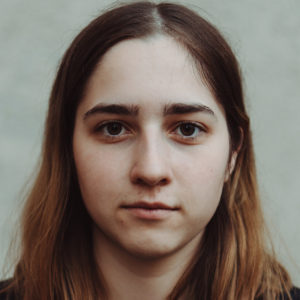 Maria Braun (18): "The federal government is lying to employees when it says their jobs are safe with oil. We disrupted this pipeline again today because more oil means more exploitation; more exploitation of employees, more exploitation of people who suffer from the consequences of climate destruction. We can do better! Let us now build a world worth living in together."
PCK's 1200 employees are the skilled workers who are desperately needed to achieve the major economic transformation in Germany. That's why it's particularly tragic that the federal government is plunging them headfirst into the next economic disaster. Only recently did the PCK find itself in economically troubled waters. The reason for this was the high dependence on Russian oil. Now the aim is to change suppliers instead of initiating a future-oriented transformation at full speed. Whole The federal government wants to invest 400 million euros in the oil pipeline that has been closed today.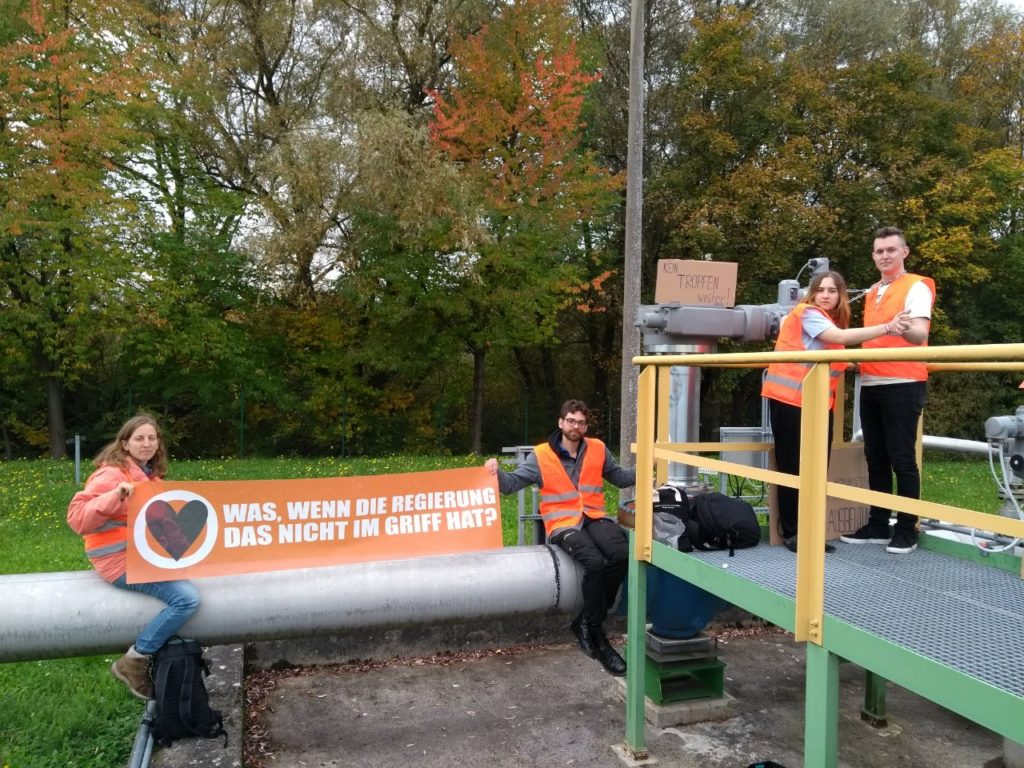 Further events of the last few days: Since this autumn, the Last Generation has been working together with the scientists from Scientists' Rebellion and Debt4Climate in the coalition"Unite against climate failure" civil resistance. Yesterday in the Ministry of Finance they called for debt cancellation for countries in the global south. Today the scientists from Scientist Rebellion are blocking the entrances to the Ministry of Transport to demand the introduction of a speed limit and a 9 euro ticket for buses and trains.
Every Thursday & Sunday on Zoom!
A lecture about the climate catastrophe, the denial of reality and the possibility of taking responsibility at this unique time in human history. The first step to take action!

Are you convinced that everything has to change? Are you fed up with the ignorance and laziness of those in power? We are ready to give everything. You can support us in doing this with your donation.