Berlin, October 30.10.2022, 13, 30:XNUMX a.m – At the best time for visiting, two mothers of the last generation caused a stir in the Berlin Natural History Museum. They stuck to the 66 million year old dinosaur skeleton because the federal government's climate policy threatens the lives of all people. Just like the dinosaurs back then, we are threatened with climate changes that we cannot withstand. If we do not want to find ourselves threatened with extinction, we must act now.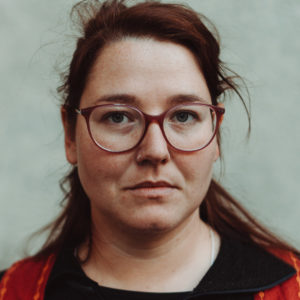 The summer heat waves were just the harbingers of the inferno that is heading our way. We are on the path to the coming wars, famines and floods destroying us as humanity. Says this Caris Connell (34), one of the mothers: "I am afraid of forest fires, water shortages, famine and war. The dinosaurs became extinct because they could not withstand massive climate changes. This is also a threat to us: 150 species go extinct every day. And that is just the beginning."
This decline in our society will particularly affect our children. In burning cities with bombed-out houses they will have to fight for their food and drink. None of this would have to happen if we were brave enough to stand up to the interests of selfish lobbies. This injustice can Solvig Schinkothe ​​(42) cannot accept it and finds clear words about it: "I am a mother of four children and I am afraid of the consequences of the climate catastrophe. Peaceful resistance is our method of choice to protect our children from the deadly ignorance of governments! We finally have to speak plainly. We have already left the zone of safe living conditions."
But the destruction that awaits us is not set in stone. We have a short window of time in which we can avert the life-threatening changes we have created. We must immediately cut emissions in order to stop the mass extinction that has already begun. With simple and quick measures – such as a speed limit of 100 km/h on motorways and affordable public transport – a first, long overdue step would be taken.
November 02nd from 19 p.m. (ZOOM)
DOES IT NEED MASHED POTATOES IN A PAINTING FOR PEOPLE TO LISTEN?
Every Thursday & Sunday on Zoom!
A lecture about the climate catastrophe, the denial of reality and the possibility of taking responsibility at this unique time in human history. The first step to take action!

Are you convinced that everything has to change? Are you fed up with the ignorance and laziness of those in power? We are ready to give everything. You can support us in doing this with your donation.