Berlin, 24.06.2022, 14:30 Uhr – Die Bürger:innen der Letzten Generation blockieren zurzeit die Parkhaus-Ausfahrt des Bundestags. Die Widerstandsaktion heute direkt nach Sitzungsende soll die Regierenden unignorierbar darauf hinweisen, dass Ölbohrung in der Nordsee im Zuge eines fossilen Weiter-So uns in Wasserknappheit, Hunger, Tod und Massenfluchtbewegungen treiben werden. Daher wird von Olaf Scholz, dem sogenannten Klimakanzler, klar eine Erklärung gefordert, dass es keine Ölbohrungen in der Nordsee geben darf und wird.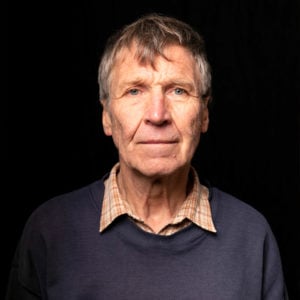 Ernst Hörmann, selbst Großvater von acht Enkelkindern, ist bis ins Mark erschüttert: "Olaf Scholz trägt als mächtigster Mann Deutschlands die Verantwortung für den Kurs der Regierung. Er trägt die Verantwortung für das Leben der Kinder. Wie kann es sein, dass er diese Verantwortung so mit Füßen tritt, dass Kinder entschließen, sich auf Autobahnen zu setzen und Schmerzgriffe ertragen müssen! Die Verantwortungsträger führen diese beiden Kinder und ihre ganze Generation in eine Zukunft voller Tod und Elend. Wann wird sich Olaf Scholz zu diesem katastrophalen Regierungsversagen äußern?"

Die Bürger:innen sind fest entschlossen ihren Widerstand fortzuführen, bis die Regierung das Leben unsere Kinder schützt und der Bundeskanzler eine Erklärung abgibt, dass es keine Ölbohrungen in der Nordsee geben wird.
Online presentations (in german)
Every Thursday & Sunday on Zoom!
A presentation about the climate catastrophe, the denial of reality and the chance to take responsibility at this unique point in human history.  This is the first step to get active!

Are you convinced that everything has to change? Have you had enough of the ignorance and inertia of those in power? We are ready to give everything. With your donation you can help us to do this.