Deutschland, 29.04.2022, 19 Uhr – Seit heute Morgen 11:00 Uhr wurden an drei verschieden Orten in Deutschland die Not-Abschaltventile von Öl-Pipelines durch Bürger:innen der Letzten Generation betätigt. Diese Notfalleinrichtungen sind zur schnellen Stilllegung der Pipelines gedacht, sollten etwa bei einem Leck Menschen und Umwelt in Gefahr geraten. Das ist auch bei der außer Kontrolle geratenden Klimakrise klar der Fall.
Edmund Schultz, 58, Projektmanager, wurde heute Vormittag an der Hand verletzt, als nicht fachkundiges Personal seine angeklebte Hand vom Rad riss. Dennoch machte er sich gemeinsam mit seinem Begleiter nur wenige Stunden später erneut auf den Weg, um heute in Ramersbach an der gleichen Stelle trotz Platzverweises entschlossen und friedlich zum zweiten Mal das Öl abzudrehen. In seinen eigenen Worten: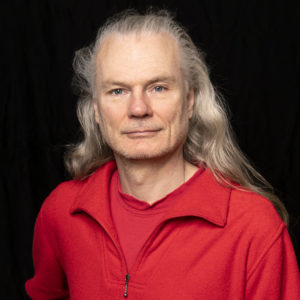 "Fossile Brennstoffe zerstören unsere Lebensgrundlagen. Ein weitere Ausbau fossiler Infrastruktur bedeutet, dass die Menschen hier in Deutschland und überall sonst auf der Welt keine Zukunft haben. Wir fordern Herrn Habeck auf, eine Erklärung für das Leben abzugeben und Wahnsinnprojekten wie neuen Ölbohrungen in der Nordsee eine klare Absage zu erteilen. Zukunft und Frieden liegen in Wind und Sonne!"
Ihm und seinem Begleiter droht nun die Einzelzelle – aber sie sind beide bereit, das hinzunehmen, denn der Schrecken vor der Klimahölle und dem tödlichen Fossil-Kurs der Bundesregierung ist noch viel größer. 
Zwei Menschen wurden schon heute Vormittag festgenommen, nachdem sie weitere Pipelines in Deutschland zugedreht hatten. Damit befanden sich zeitweise bis zu sechs Bürger:innen der Letzten Generation in Gefangenschaft. 
Online presentations (in german)
Every Thursday and Sunday via Zoom – we are looking forward to seeing you there!
Are you convinced that everything has to change? Have you had enough of the ignorance and inertia of those in power? We are ready to give everything. With your donation you can help us to do this.