Frankfurt, 19.04.2022 – Nach erneuten Straßenblockaden für einen Ausbau-Stopp fossiler Infrastruktur wurde für elf Menschen der Letzten Generation ein verlängerter Polizeigewahrsam richterlich angeordnet – für acht davon bis Montagabend, d.h. insgesamt sechs Tage lang.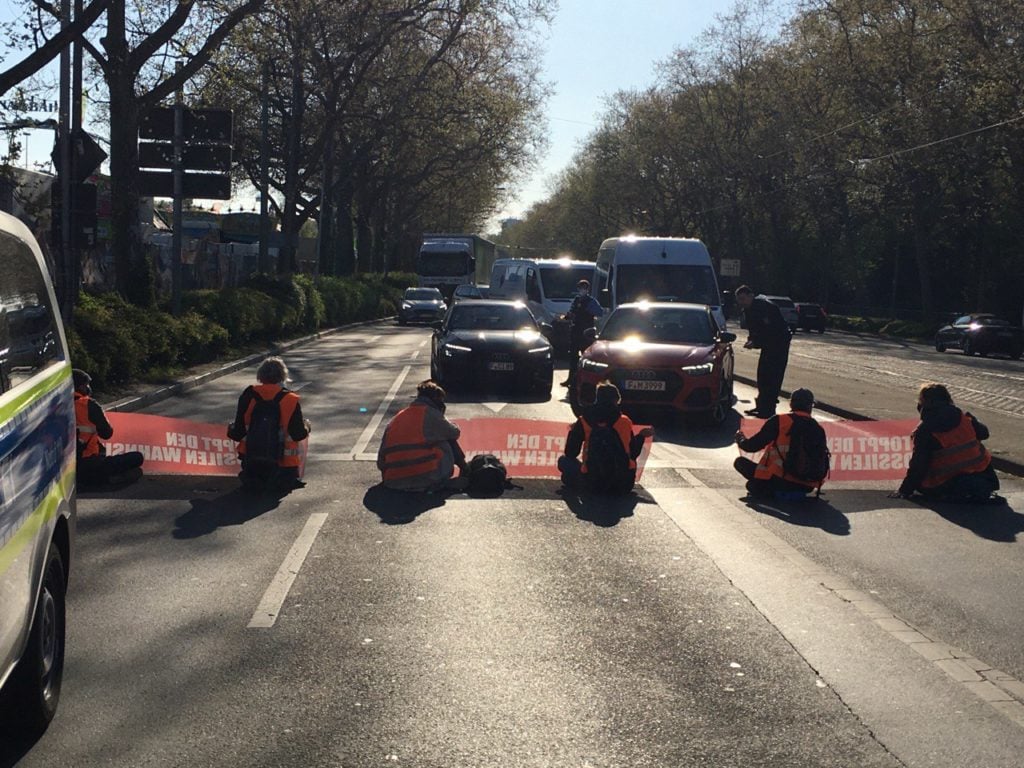 Nach den verlängerten Gewahrsamnahmen für ca. 30 Personen über Ostern war den engagierten Menschen der Letzten Generation bewusst, dass ihnen mehrere Tage in Einzelzellen drohen könnten, sollten sie sich erneut friedlich auf Autobahnen setzen. Dennoch taten sie genau das heute Morgen in Frankfurt – darunter Aimée van Baalen.
"Ich habe Angst vor der Einsamkeit in der Zelle. Ich will nicht schon wieder tagelang eingesperrt sein. Doch meine Angst vor dem Klimakollaps ist größer. Die Regierung befeuert diesen bewusst. Dagegen muss ich aufstehen und für die Zukunft meiner Generation kämpfen. Auch wenn das heißt, dass ich erneut eingesperrt werde.", erklärte van Baalen, bevor sie abgeführt wurde.

Nach den angeordneten sechs Tagen wird van Baalen insgesamt 13 der letzten 14 Tage in Einzelgewahrsam verbracht haben. Sie fordert die Bundesregierung auf, kein weiteres Geld in zerstörerische fossile Brennstoffe zu investieren und sich stattdessen mit Investitionen in erneuerbare Energien für unser aller Überleben einzusetzen.
Online presentations (in german)
Every Thursday and Sunday via Zoom – we are looking forward to seeing you there!
Are you convinced that everything has to change? Have you had enough of the ignorance and inertia of those in power? We are ready to give everything. With your donation you can help us to do this.