The actions "Save Food – Save Lives" are coming to a head: Once again, some of the supporters of the "Last Generation" group had to remain in custody overnight since yesterday morning, while those released this morning blocked traffic on the for the third day in a row Disrupt the A100, which the Last Generation had recently declared a "place of non-violent civil resistance".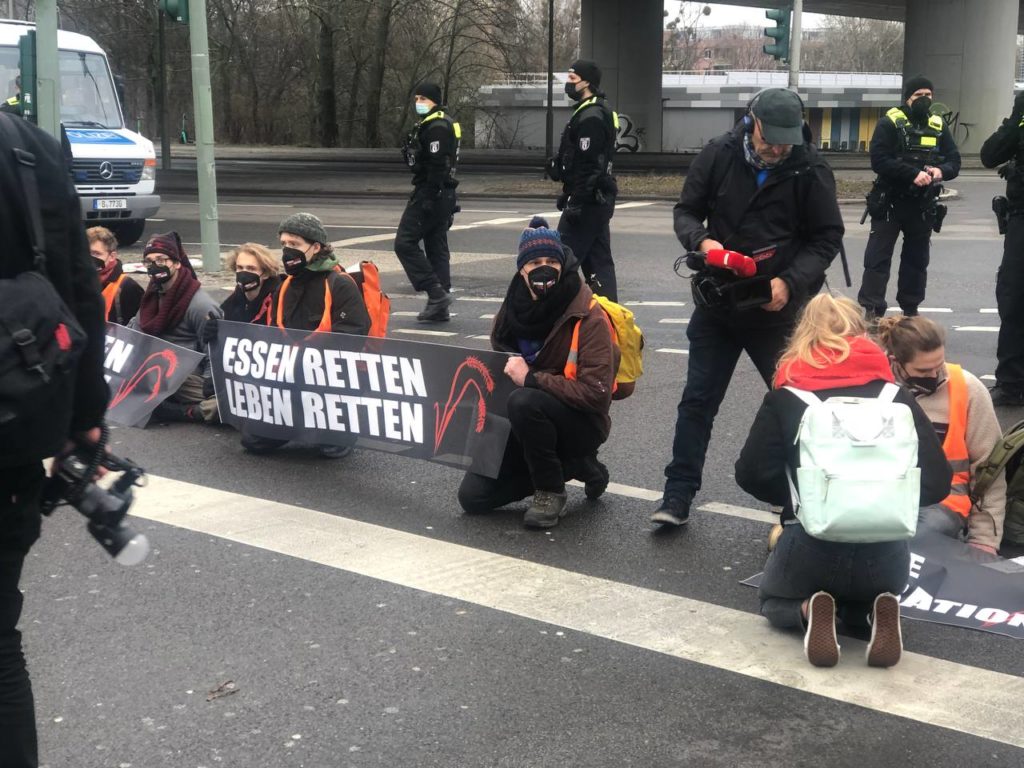 The government could end the disruption immediately by enacting the required Food Saving Act, which would immediately put an end to food waste in supermarkets. The majority of Germans think such a law is good. It is not clear to us why the government continues to hesitate.
So that the decision-makers can now position themselves on the law, we have Renate Künast (Greens), Susanne Mittag (SPD) and Dr. Gero Hocker (FDP) wrote an invitation to present them with an open letter next week. The recipients have stated that they are currently coordinating to respond to the invitation.
In the last few days there has been a lot of discussion on television, radio and social media about whether our path of blocking the motorway is the right one. We only choose this path because it seems to us to be the only option: The school bus that has a 98% chance of having a fatal accident, must be stopped. When we see the government do this and avert future droughts, famines, military conflicts and other disasters, we can get off the streets.
Saving Food - Saving Lives calls on the federal government to meet the two demands for an immediate food-saving law and an agricultural turnaround by 2030, which are being passed by Citizens' Council on Climate it was decided to comply. these are Steps accepted by the majority of societyto prevent impending famine and save billions of lives. Spokespeople from Essen Retten – Leben Retten announced that they would remain on the streets until the federal government took serious steps in this direction.
SHOW SOLIDARITY
Order FFP2 masks in the AdlG design and show solidarity with our demands: #FoodSaveLifeSave